Amchi Tashi Stobgais, who works at the National Research Institute for Sowa Rigpa (NRIS) in Leh, kindly invited us to his parental home in Tingmosgang to spend the weekend early September last year. We reached there in half a day's drive along the Indus river valley.
Now a quiet village with dotted with apricot orchards, and some homestays and guesthouses for tourists, Tingmosgang is of considerable historical importance as witnessed by the ruins of a 15th-century royal castle, as well as centuries-old monasteries. Amchi Tashi can trace back three generations of amchi in his family before himself, but the family title 'Lhajenpa' and 'Lharjé' indicate that he probably hails from a line of royally appointed physicians. His father was trained by his grandfather and so on, but Tashi chose to study at Men-Tsee-Khang in Dharamsala.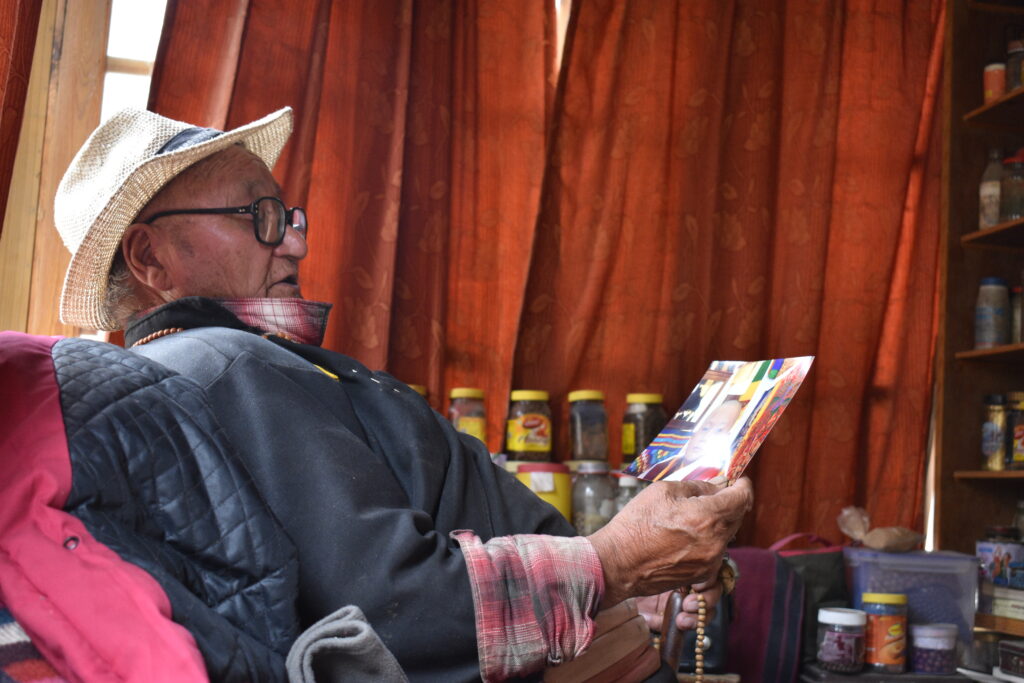 We were honoured to speak to Tashi's father, and to visit the old family shrine room where Mémé Yutok – Amchi Tashi's grandfather, a famous amchi known across the entire Sham Valley, who traveled around on horseback – had installed a special Medicine Buddha statue, and where he passed away in tukdam.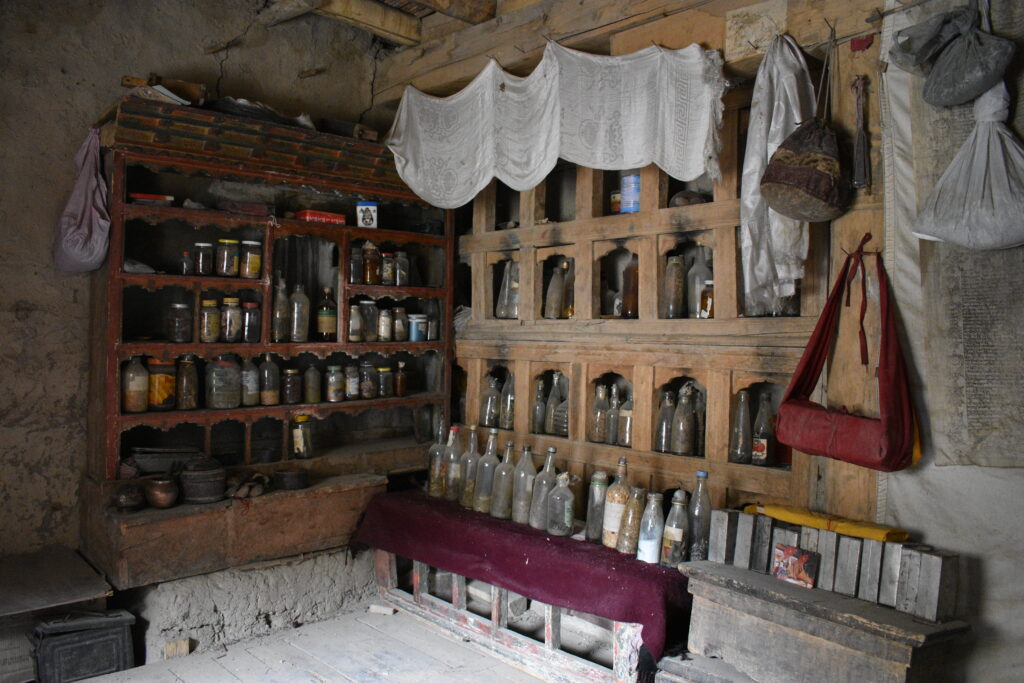 Going through a small door adjacent to the shrine entrance, we were astonished to find the medicine making room (menjor khang) with its many bottles and instruments. Out of use since his father retired, this small room with its wooden floor and three shelves is like a museum full of treasures: a large grinding stone, wooden medicine containers, bottled locally harvested blue gentian flowers, copper and horn cupping implements, minor surgical instruments, leather medicine pouches, and a large medicine bag lined with snow leopard skin!